ABOUT US
Since 1829,
we have been engaged in salt-production
at the Setouchi Inland Seaside
in Okayama Prefecture, in western Japan.

Since the start of the government monopoly system by Japan in 1905,
we have worked tirelessly to introduce revolutionary technological advancements in an effort to offer a stable supply of salt to the public for the past for 92 years, because it is an absolute necessity for daily life.
Secure with the pride of being the only manufacturer with knowledge of the oldest salt field process all the way up to the newest ion exchange membrane process, we are constantly looking to implement creative management approaches.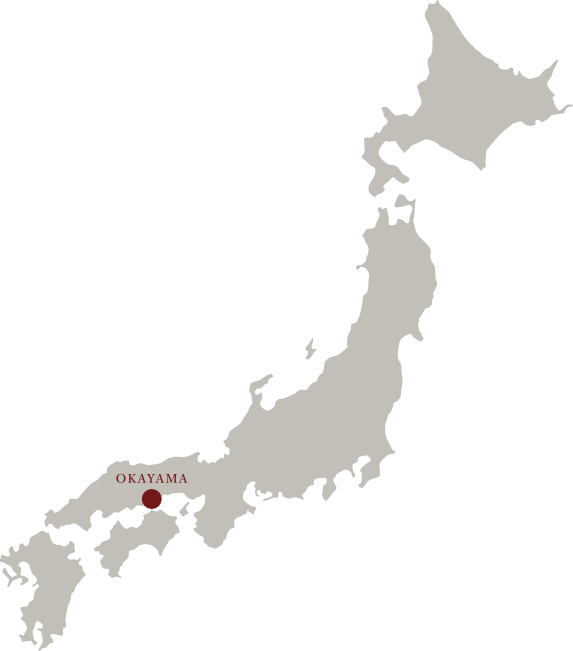 Time is always changing, but we have a firm and unchanging resolution to improve our quality and technology in order to best serve our customers and the local people.
In addition to salt, we produce a range of chemicals, such as magnesium, bromine and potassium, using the abundant resources of seawater.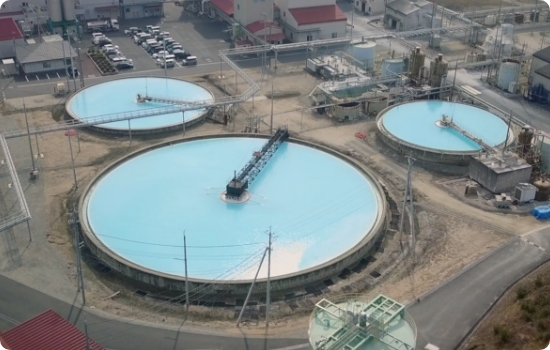 Our operations focus on the development of seawater, in order to conserve natural resources and preserve the environment, considering use of seawater results in the lowest possible environmental impact.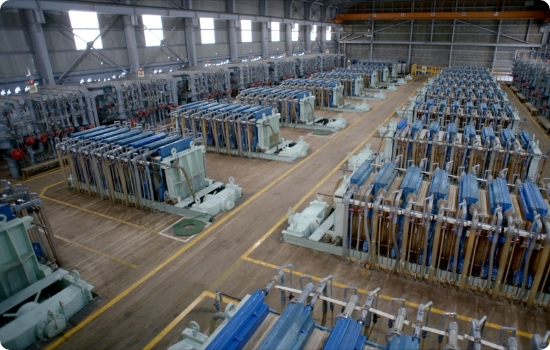 OUR PRODUCT
SALT
These small crystals are gifts from the sea.
But the harmony between humans and technology cangive rise to newer and better things.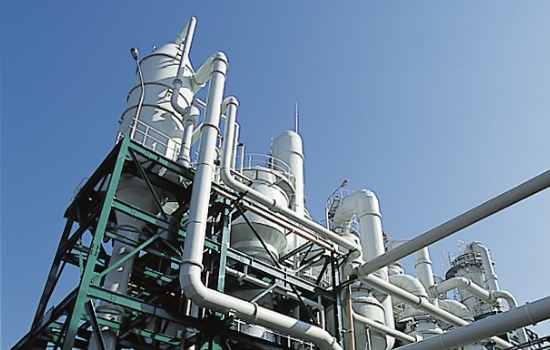 We continuously strive to improve quality and cost-performance , as recently seen with the introduction of our newest evaporation plant , as well as many other developments. We are fully committed to making better quality products, so we promote our employees based on their performance.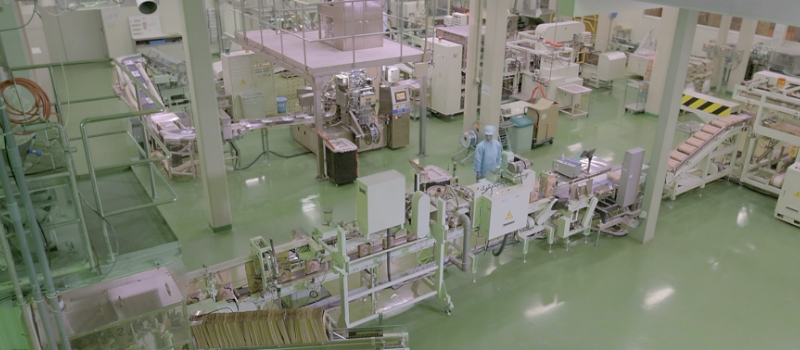 The tireless search for harmony between human efforts and technology has culminated a in a tiny crystal of salt, but one that has a huge impact on our daily life.
CHEMICALS
In addition to salt, we extract various chemical materials from seawater ,
through a scientific production process.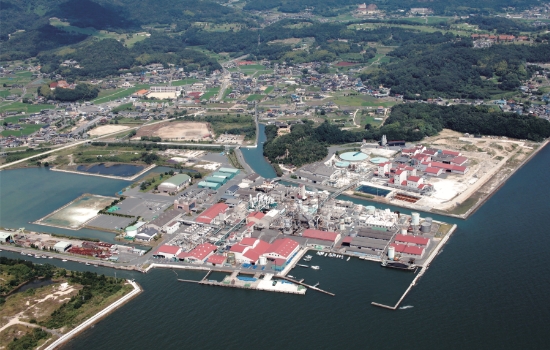 We produce a stable supply of salt as well as many other products, extracting seawater by a logical process that employs advanced technology.
COMPANY PROFILE
ESTABLISHMENT :
April 20, 1934
PRESIDENT :
Nozaki Yasuhiko
CAPITAL :
180,000,000 yen
ADDRESS :
1-11-19 Kojimaajino, Kurashiki, Okayama 711-0913 Japan
TEL : 086-472-2002 / FAX : 086-474-4328
FACTORY :
2721 Muneage, Tamano,Okayama 706-0305 Japan
TEL:0863-41-1501 / FAX:0863-41-1506
HISTORY
Founder Nozaki Buzaemon started salt production at the seaside in Kojima, Okayama Prefecture, Japan.
Salt production using an evacuation system(15,000 tons/year) was started.
Bittern factory was taken over and a chemical business was started.
Production of magnesium hydroxide was started.
Ion-exchange membrane system was introduced for enrichment process of seawater.
Production of magnesium oxide was started.
Production of magnesium carbonate was started.